Previous
Index
Next
The right-of-way passed over a small, narrow overpass which connected the Municipal Building parking lot to Willow Avenue. In 1965, the building on the right housed the Shannon Market and U. S. Post Office; the building (though not the post office) is still there, though obscured in the present shot by the new station.
The Castle Shannon Municipal Building sat to the left of the tracks; it was torn down to build an ice skating complex.
The white building beyond the Municipal Building is Vitte's. It was Vitte's in 1965 too.
TerraServer - Aerial view of approximate location
TerraServer - USGS Sheet
Photo Locations - Full Map
E-mail comments

2005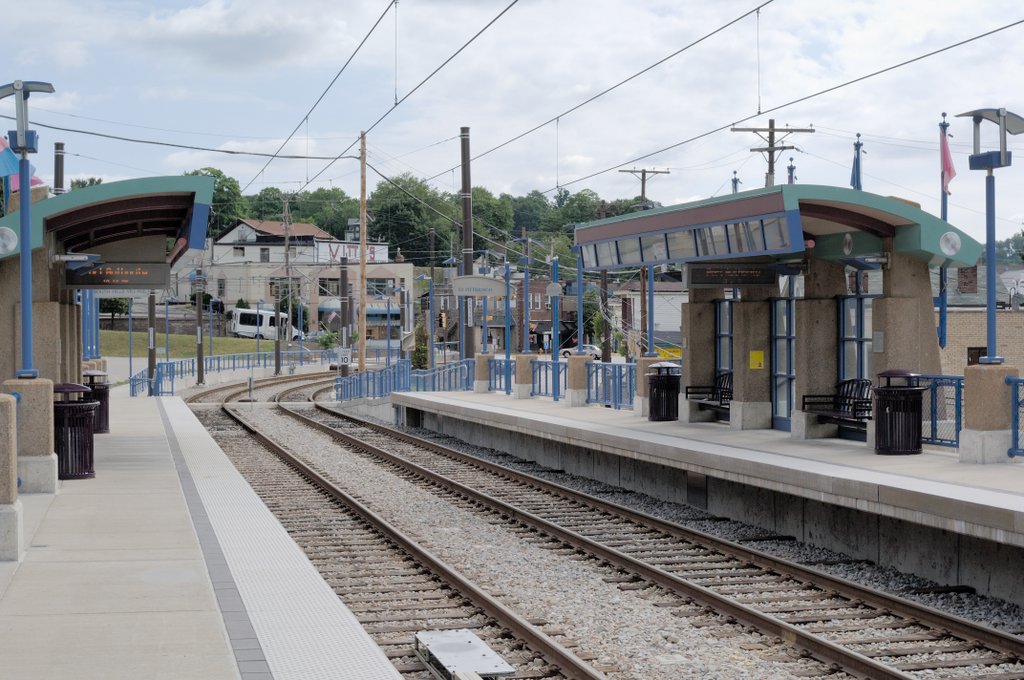 Friedman Wagner-Dobler, July 2 2005