Previous
Index
Next
The Overbrook Line heads south from the Castle Shannon Municipal Building. Outbound cars let passengers off right at the Municipal Building's front doorstep.
Route 37-Shannon terminated here; after discharging the last passengers, a 37 streetcar would take the branch which curved to the right behind the Municipal Building and returned along the tracks in the foreground. Cars could also switch onto the 38 Loop toward Mount Lebanon. There is no such trackage today, but today's vehicles are double ended: they can just reverse direction beyond the switch in the distance!
The road running along the tracks to the left is Willow Avenue and captures the area featured in the five previous photos, back to the Willow Avenue Crossing at Martin Villa.
TerraServer - Aerial view of approximate location
TerraServer - USGS Sheet
Photo Locations - Full Map
E-mail comments

2005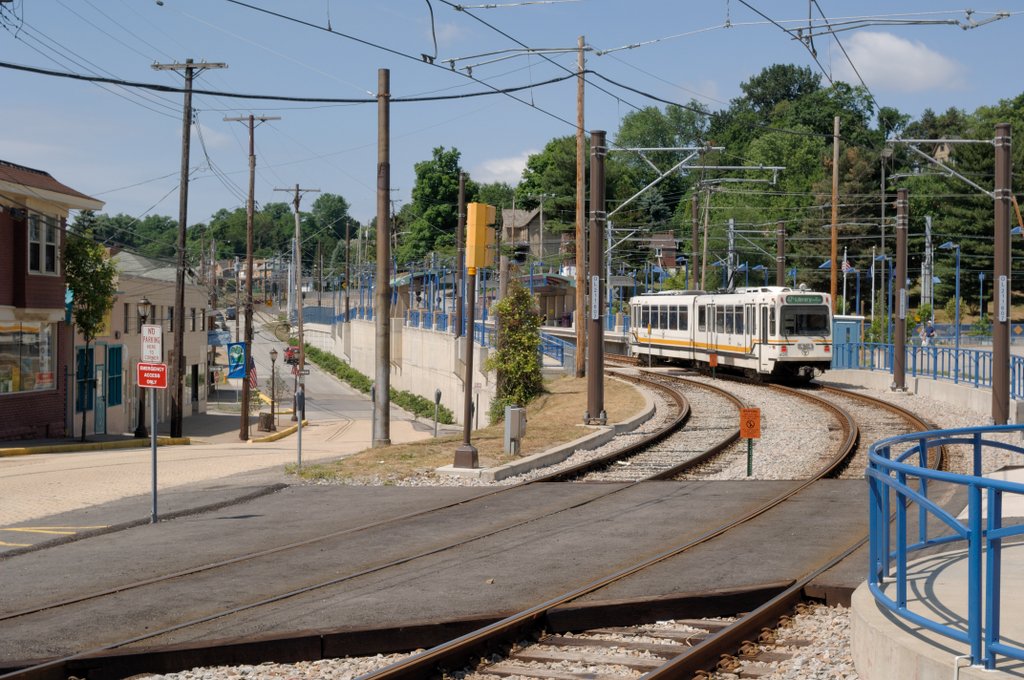 Friedman Wagner-Dobler, July 2 2005